Regain control of your health with
Dr. Todd Watts
Holistic solutions for those struggling with chronic illness.
Do you want to become a CellCore Biosciences Practitioner?
Help your patients achieve greater levels of health. Find solutions to what's holding them back through CellCore Bioscience's treatment protocol.
Designed to systematically tackle the root causes of many chronic illnesses individuals face, the protocol lays out a clear, simple path to wellness.
Click Here
Become a Patient at Dr. Todd's Clinic
Dealing with chronic illness, fatigue, and other debilitating symptoms?
Dr. Todd and his team at Total Body Wellness Clinic are currently accepting new patients.
Learn More
Are you looking for natural ways to enhance your wellness?
Microbe Formulas brings wellness to the general population through holistic solutions for gut, immune, and whole body health.
Try their flagship product, Mimosa Pudica Seed, or their products formulated with BioActive Carbon — a proprietary technology that can help improve absorption and delivery of ingredients.
Click Here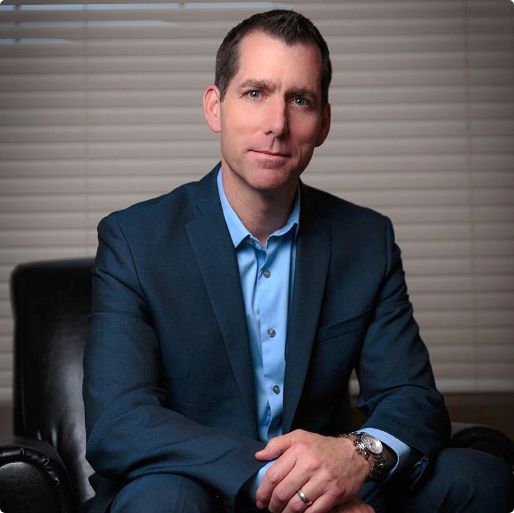 Dr. Todd Watts, D.C., PSC.D. Co-Founder of CellCore Biosciences and Microbe Formulas
Recognized as a leading foundational medicine expert
Known as "The Parasite Guy" for his expertise in the relationship between parasites and chronic illness
Featured on hundreds of docuseries, summits, and speaking events
Featured in Bloomberg TV's "The New Frontiers in Vitamins, which airs in March 2021
Would you like Dr. Todd Watts to speak at your next wellness event?
Click Here
Dr. Todd's Upcoming Events
October 21-22, 2022 — CellCore Muscle Testing Workshop in Dallas, TX
May 18-20, 2023 — Exponential Clinical Outcomes (ECO) in Boise, ID
October 1-2, 2022 — Montana Naturopathic 2022 Fall Conference in Helena, MT
September 16-17, 2022 — ChiroFEST in Boise, ID
September 13, 2022 — The Melissa Ambrosini Show Podcast
September 9-10, 2022 — CellCore Muscle Testing Workshop in Boston, MA
August 23-30, 2022 — Mitochondrial Matrix Summit Virtually
August 18-20, 2022 — Exponential Clinical Outcomes (ECO) in Boise, ID
April 21-24, 2022 — National Association of Nutrition Professionals (NANP) HEALCon 2022 Conference in San Diego, CA
April 1-2, 2022 — CellCore Muscle Testing in Costa Mesa, CA
March 24, 2022 — CellCore 'Bringing Hormones Back into Balance' Webinar
March 11-13, 2022 — American Chiropractic Association (ACA) Council on Diagnosis and Internal Disorders (DABCI) Annual Symposium in Phoenix, AZ
February 24, 2022 — CellCore Heavy Metals Expert Webinar
February 4-5, 2022 — CellCore Muscle Testing Workshop in Atlanta, GA
December 10-11, 2021 — CellCore Muscle Testing Workshop in Phoenix, AZ
October 28-30, 2021 — Exponential Clinical Outcomes (ECO) in Boise, ID
October 26-27, 2021 — CellCore Muscle Testing Workshop in Boise, ID
September 10-11, 2021 — CellCore Muscle Testing Workshop in Minneapolis, MN
May 14-15, 2021 — CellCore Muscle Testing Workshop in Dallas, TX
April 22-24, 2021 — Exponential Clinical Outcomes (ECO) in Orlando, FL
March 5-6, 2021 — CellCore Muscle Testing Workshop in Kansas City, MO